Our team believes in a simple concept. The last impression, is the lasting impression.
Don't risk leaving the last impression your client will have with their new installation to a HERS company that doesn't know what they are doing. Your customers will appreciate a highly professional experience from Archon, trusted by hundreds of contractors throughout California.
Over the last 11 years, we have had the opportunity to learn what aches and pains our client's have had. We listened, took to the drawing board and disrupted the industry with a passion. We worked on building out a software to control quality, and focus on our client's needs.
Our framework allows us to fix broken systems, and processes that many contractors consistently battle. We are here to ensure success.
Moving from a business model that identifies our testing as transactional, and not transformational is our key focus. Providing support, and guidance that not only streamlines efficiency in your installation process, it will provide long term savings. Not to mention a happier office environment for your entire installation department!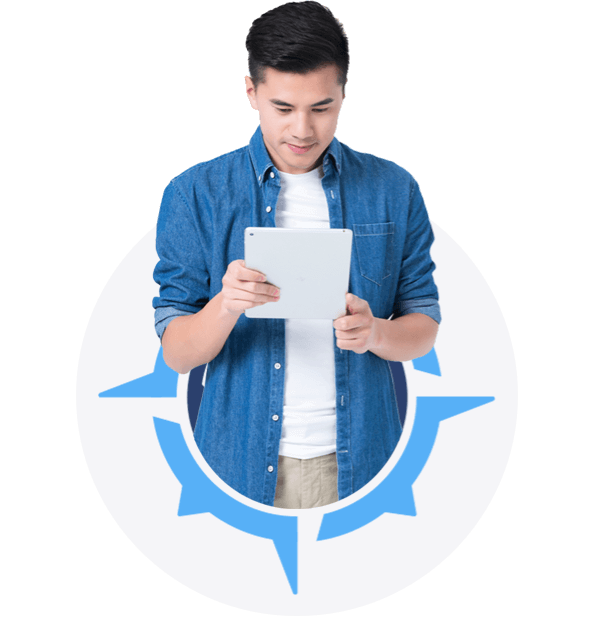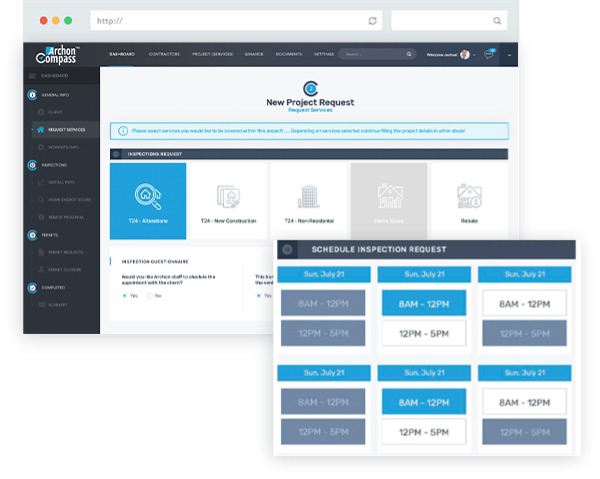 What

Archon Can Do For You!
With our streamlined process, we make sure all projects entered are
clear and easy to follow. We like to be organized!
Data entry can be time consuming. We try to make it easy! Our
system is built on the latest and greatest technologies.
Creating a project within minutes.
Simple to follow instructions will ensure
accurate information is provided.
Need to come back later to finish?
All projects save data and draft as you go.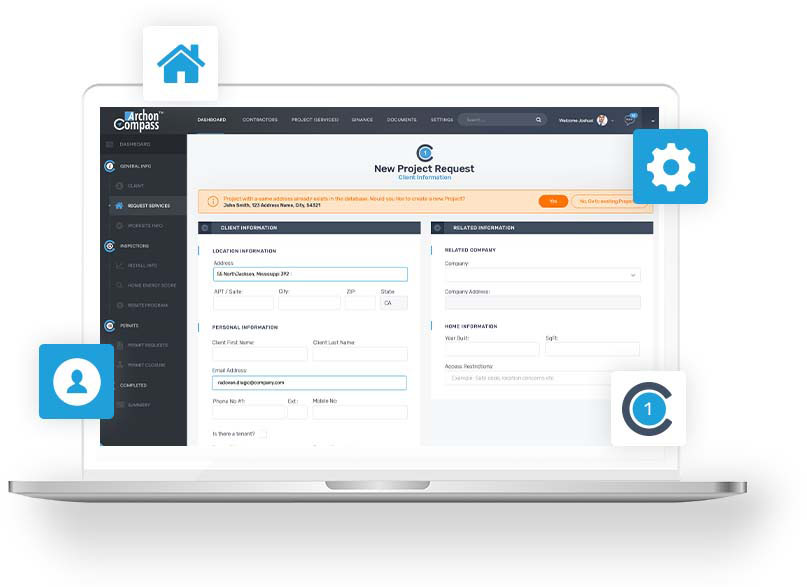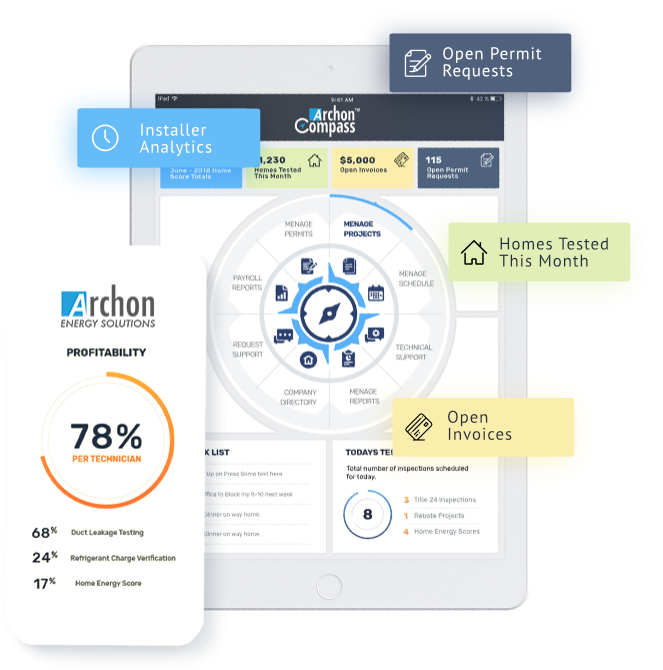 Fast & Easy

User Interface
Our entire inspection division utilizes a custom built iOS application to capture more than just inspection data.
We don't like to guess. With our software, you'll have access to
specific data to help improve quality and cut out losses.
verify your teams success...and failures
Sometimes, results can read unfavorably. We look at this as an opportunity to build your team stronger. With our software, we can show you who, what and where your install department stands when it comes to all field required inspections you need completed.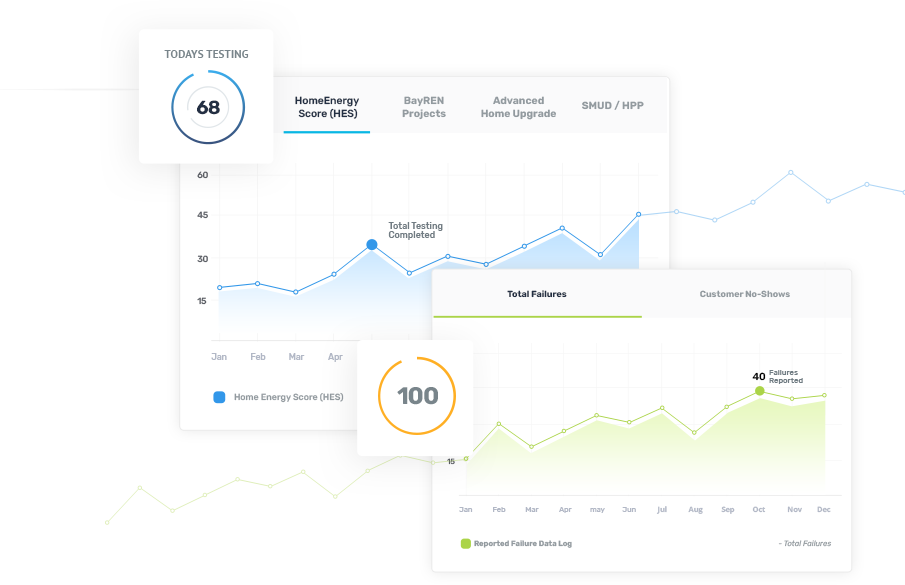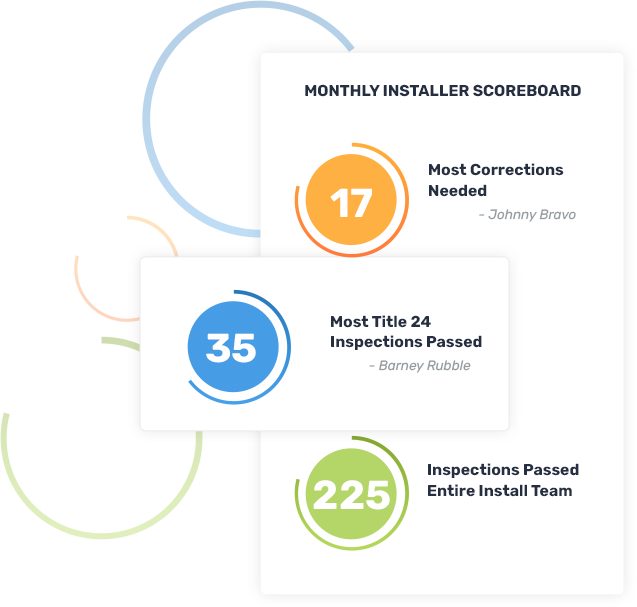 Celebrate your install departments quality installation technicians. A monthly report that will illustrate each installer lead, their progress and where quality can improve.
You simply can't beat a team that is obsessed with raising the bar. We will help you find, isolate and improve the team players who may be struggling. Our data collection software provides a multi-point check for any quality concerns we see during our site visit.
installer tracking - We help you raise the bar
Since Title 24 is a required inspection, you might as well take advantage of building your installation technicians into top-notch craftsmen. Reputation is always on the line. Let us help you think outside the box and develop unique rewards and recoginition to develop your teams.
Having a place to publicly show your install teams success is proven to reduce call backs.
If you are looking to increase revenue per day, per crew… you can't find a better system to take your company to the next level!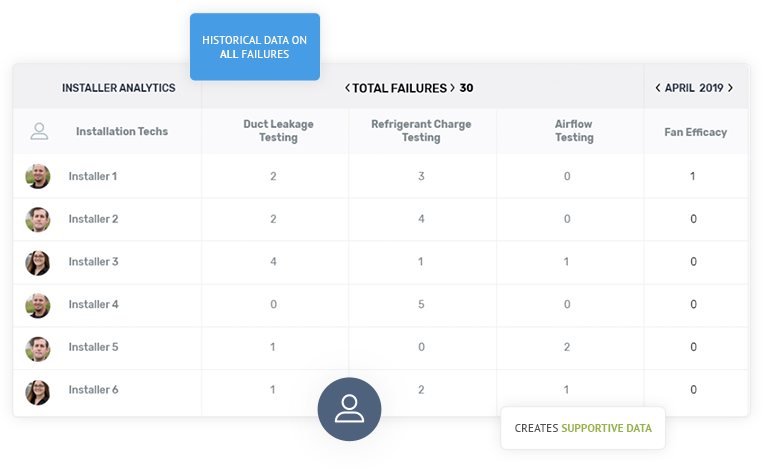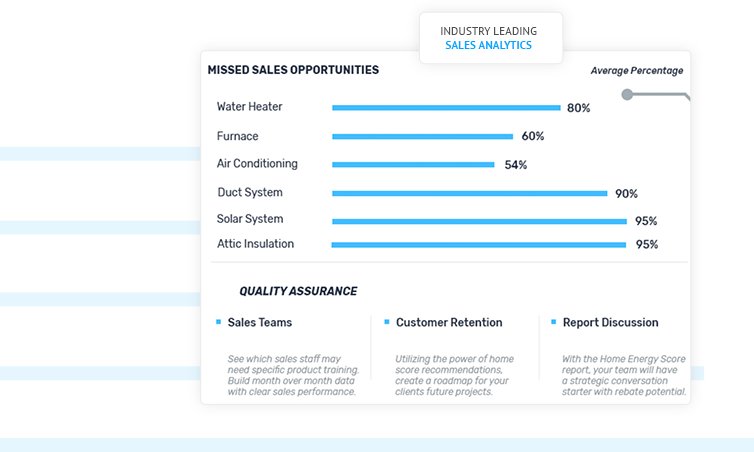 Have a struggling sales person who is not maximizing their lead potential?
We can give you insight on your sales team. During a home energy score, our software will gather specific information that can show your sales department what low hanging fruit is still ripe for the picking!
finish your installs with clear instruction to your clients
We have the process down to a tee. Your customers will receive a
clear closeout packet that will save you time and headaches.
Signed,

Stamped, & Delivered
Complete permit finalization is available. You can be rest assured our team will ensure your clients are scheduled and set for a final city or county inspection.