1-888-600-1614
License #CC2005568
46 UNION WAY
Vacaville, CA 95687
Mon - Fri 8:00 - 5:00
Sat & Sun CLOSED
Home Energy Score -

Sign Up Sheet
For 9 BayREN Territory Counties*
A home energy score from Archon Energy Solutions, provides a standardized method for quickly assessing a home's envelope and major energy systems. The rating, developed by the U.S. Department of Energy (DOE), on a house is comparable to the MPG rating on a car.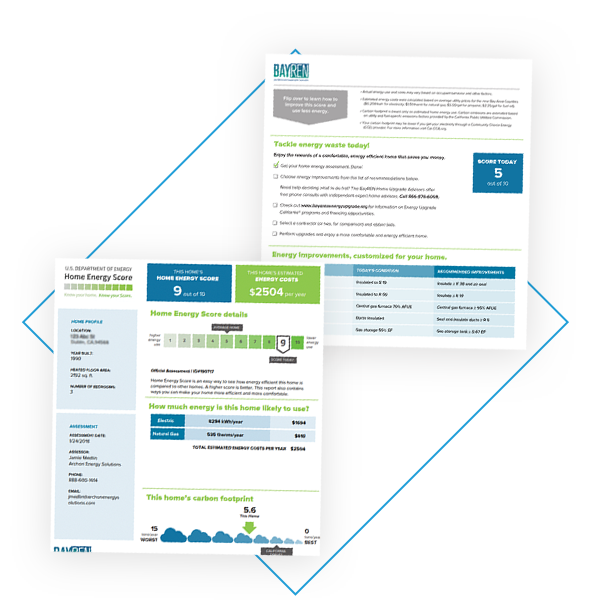 *Reduced cost assessments are ONLY valid in the 9 BayREN Territory Counties:
(City of Berkeley is excluded – BESO program jurisdiction apply here)
Our staff will be in touch as soon as possible!
*Reduced cost assessments are ONLY valid in the 9 BayREN Territory Counties:
Alameda, Contra Costa, Marin, Napa, San Francisco, San Mateo, Santa Clara, Solano, Sonoma
City of Berkeley is excluded - BESO program jurisdiction
If Outside the 9 BayREN Territory Counties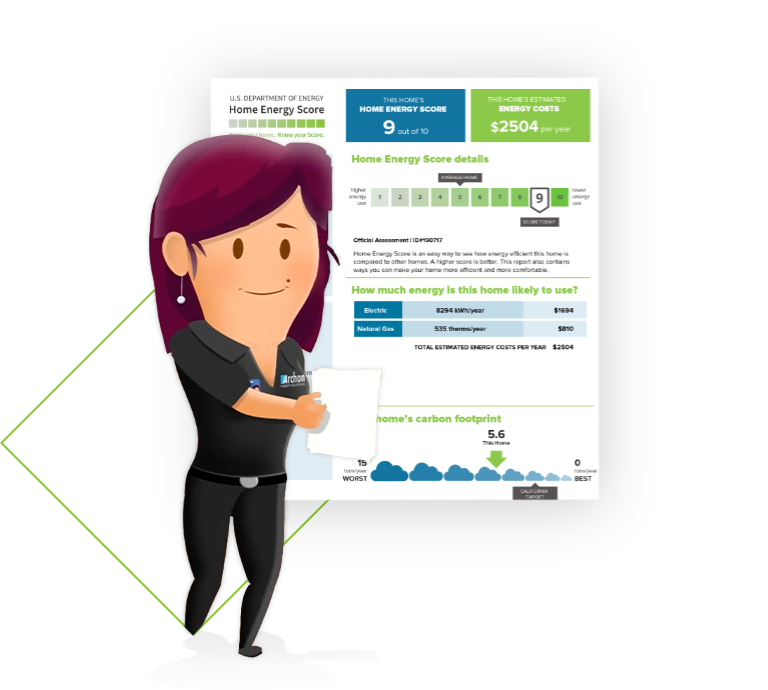 Your Home Energy Score
Home energy score from Archon Energy Solutions​
Facts about your home
Including data collected and energy use breakdown
Recommendations
To improve the Score and the energy performance of the home