1-888-600-1614
License #CC2005568
46 UNION WAY
Vacaville, CA 95687
Mon - Fri 8:00 - 5:00
Sat & Sun CLOSED
A home energy score from Archon Energy Solutions, provides a standardized method for quickly assessing a home's envelope and major energy systems. The rating, developed by the U.S. Department of Energy (DOE), on a house is comparable to the MPG rating on a car. It rates the home on a scale of 1-10, based on how much energy the home is expected to use assuming standard operating conditions and occupant behavior. It also provides homeowners with suggestions for improving their homes' efficiency.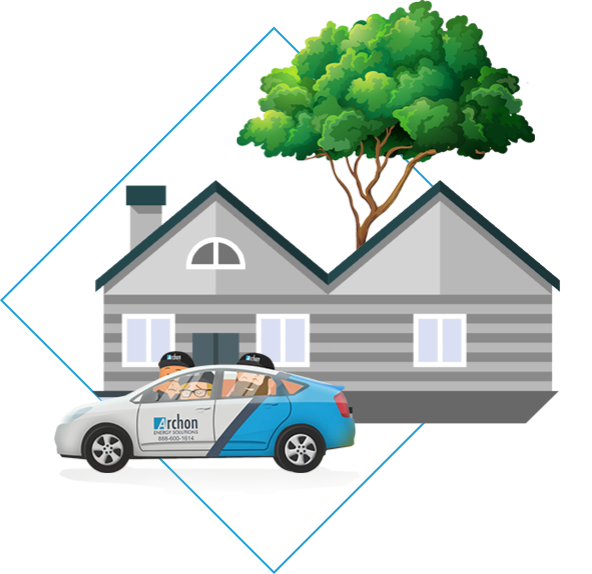 What's your Home Energy Score?
Score yourself a more comfortable home.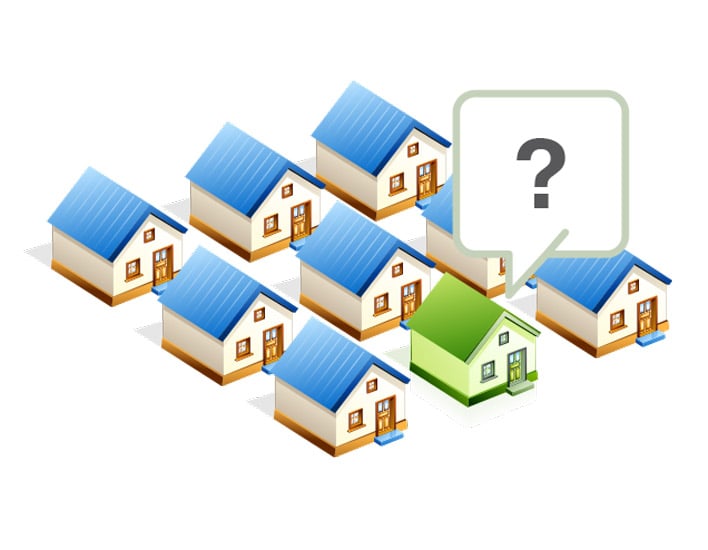 See The Value In Your Score!
How Home Energy Score Works
 is an easy way to see how energy efficient your home is compared to other homes.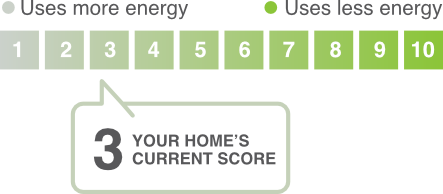 On a straightforward 1 to 10 scale, you'll learn how much energy your home, or a home you are considering purchasing, is expected to use, and you'll receive suggestions for home efficiency and comfort improvements.
You start by contacting our office (888-600-1614). The scheduled assessor will collect information during a home walk-through. Using the Home Energy Score Tool, our assessor scores your home on a scale of 1 to 10.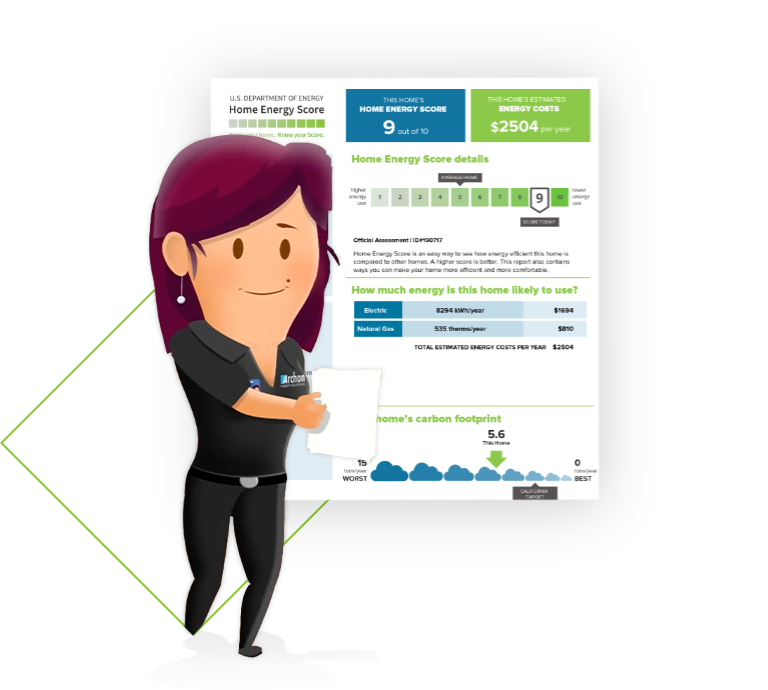 Your Home Energy Score
Home energy score from Archon Energy Solutions​
Facts about your home
Including data collected and energy use breakdown
Recommendations
To improve the Score and the energy performance of the home
Your report includes recommendations to make your home more efficient and comfortable. These may include
To get help prioritizing energy upgrades for your home, consult with your contractor. You can also get advice from a no-fee independent Home Upgrade Advisor at BayREN.org or by calling 866-878-6008. Your contractor or Advisor can help you identify the best investments and access the various rebates and incentives that are available in your area.
See if your home sips or guzzles energy.
*Reduced cost assessments are ONLY valid within the 9 BayREN Territory Counties:
Reduced cost assessments are ONLY valid within the 9 Bayren Territory Counties
Alameda,  Contra Costa, Marin, Napa, San Francisco, San Mateo, Santa Clara, Solano, Sonoma