1-888-600-1614
License #CC2005568
46 UNION WAY
Vacaville, CA 95687
Mon - Fri 8:00 - 5:00
Sat & Sun CLOSED
Indoor Air Quality (IAQ) refers to the air within a building & how it relates to the occupants' health & comfort.
Statistics / Trends in the USA

Americans suffer from
ASTHMA

Of homes have
IAQ concerns

People who have
ALLERGIES also have ASTHMA
Indoor air is substantially worse
than OUTDOOR

Gallons of air we
INHALE each day

Of our time is spent
INDOORS
Top 3

clean air solutions
Some quick tips on what to look out for!
Have your home's indoor air tested by a professional who uses an AirAdvice monitor. This provides a baseline on what potential dangers might be present and solutions to improve it.
Install IAQ Solutions for filtration, ventilation & humidity control as needed. Products like UV lighting or HEPA grade filtration can provide exceptional improvements to indoor health!
Be sure to maintain your heating and cooling systems as recommended by the equipment manufacturer. 
Air Advice what it can do
This report offers recommendations so you can make informed decisions about the health, comfort, and safety your building provides. Knowing what's in the air you breathe and what you can do about it has never been more important. 
Below are some examples of what the report will look for with some recommendations. 
Many people with asthma also suffer from allergies, which can trigger asthma symptoms. Common allergens can include: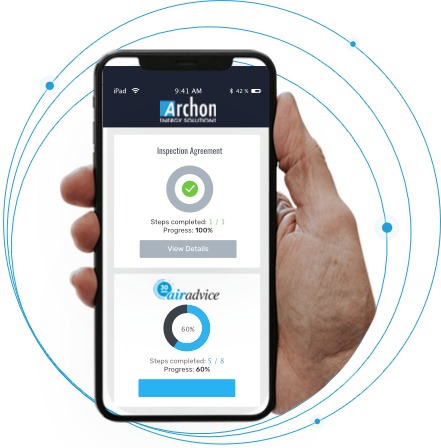 Powerful Testing

can positively impact your indoor health
Archon Energy Solutions is proud to have helped many customers get a clear picture of what is going on in their home and recommendations on how to solve them.
An AirAdvice assessment will:
Detail any problems your home might have with heating/cooling, humidity, carbon dioxide levels, carbon monoxide
Provide recommendations for making your home more comfortable and healthy
Offer ideas that will help reduce your utility bills
Give you peace of mind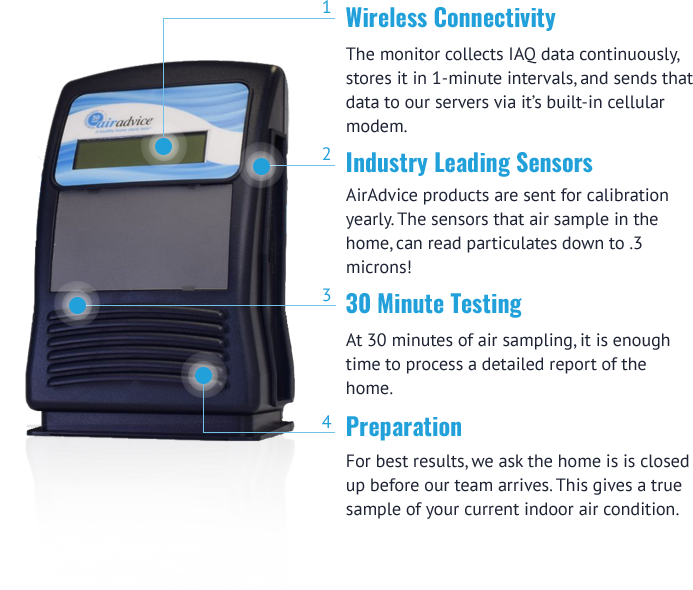 Our Team

is here for you!
If you're ready to schedule a visit we have our staff ready to help!
Call Now! 888-600-1614